Archive for the 'Misc' Category
Annie Oakley once lived near my great-grandparents. Annie was 53 when she built her home near my relatives' farm. At the time—1913—my great grandfather was 24, so it's likely the two never socialized. However, the stories of their famous neighbor have made their way into many family conversations over the years. As a result, I've often heard tales of Annie, including those of she and her dog, Dave, and how Annie used to shoot apples from the head of her beloved pet.
Hunting and fishing in the area adjacent to Annie's home was spectacular, and she and her husband, Frank, often invited friends to join them at their "sportsman's paradise."
Annie encouraged all women to take up the shooting as a sport and as a means of self-defense.
My great-grandparents on the porch of their modest Maryland farm.
Around the same time when Annie was busy shooting and riding and my great-grandparents were busy with their own affairs, their other neighbors conducted business as usual.
Children attended school, with boys and girls sitting and studying apart.
Boys on the left of the classroom, writing their assignments on large slates. The boy's face in the lower left is blurry because he moved at the time the shot was taken. Boys were required to hang their hats on the wall in the rear of the classroom.
Girls were seated on the right side of this classroom. Notice their bonnets hanging on the wall at the rear of the room.
Common Core had not yet arrived.
Of course, school buses were not exactly "the thing" back in Annie's and my great-grandparent's time, but they made do with what they had. Either horse and buggy…
…or walking.
Annie grew weary of her retirement and of the home where she and Frank had chosen to settle, so the couple headed south where they met up with Buffalo Bill Cody. Cody died later that same year.
Buffalo Bill Cody
Annie pressed on with her career, and at the onset of WWI offered to establish and train a group of women volunteers to fight in the world, but her offer was rejected.
Annie died of natural causes on November, 3, 1926. Frank died a few days later, also of natural causes.
Their dog, Dave, was killed in a car crash in 1922.
My great grandfather died in 1973. He was 83.
Both he and Annie Oakley live on in a scrapbook in my closet. Their neighbors there include Edgar A. Poe, Harriet Tubman, and John Wilkes Booth, but those are stories for another day. Until then, Happy Halloween. Boo!
I want to start off by thanking the people who made my trip to NAGA (North American Grappling Association) possible. Without their sponsorship I would not have been able to accomplish my dream of winning a championship NAGA belt.
Together we won the gold. I hope I made you proud.
Author Sponsors:
Cheyenne McCray
Anne Bannon
Marcy Dyer
Toni Anderson
Nancy West
Dv Berkom
Joyce Nance
It was a long day on Saturday. My parents and I left home at 3 a.m., headed for Nashville. It was a six-hour drive but we finally made it.
When I stepped on the mat I was determined to bring home the belt, and I did, winning first place and my first NAGA title belt in the No Gi match.
I then went on to take the gold medal (first place) in the Gi match.
* Gi – Traditional garment worn in martial arts 
Now it's back to training hard. This Saturday I am competing in the Indiana State Judo Tournament.
Again, thank you all so much for your support. It means a lot to me.
Here's a video of the final moments of the No Gi match.
*If you are interested in becoming a sponsor and having your books advertised on this page please contact Lee Lofland (the proud grandpa) at lofland32@msn.com.
We began our cross-country journey last Tuesday afternoon, in Savannah, Ga. The marathon drive ended this afternoon near San Francisco, Ca. Along the way we passed through countless cities, counties, and towns. Some of those locations had names that were a little bit off center, such as Crazy Creek, Flat Top, and yes, even Pixley (as in the county seat from TV show Green Acres).
We stopped very little other than to eat, purchase gas, and sleep. So there was very little time to take decent photos. We did, however, snap a few shots while driving.
The Mojave Desert is a favorite of ours because there's always something new to see (yeah, right). The plant life there is low to the ground, well, with the exception of a few oddball, gangly shrub/trees that are definite proof that Dr. Seuss was in charge of developing the seedlings back when the place was under construction.
Starting in the Sierra's, wind farms are plentiful. Thousands of windmills are scattered everywhere, and they are huge, as in high-rise huge.
We're extremely fond of the California scenery.
Almond groves in the San Joaquin Valley stretch as far as the eye can see, in all directions
Driving through the Sierra's. Please excuse the bugs on the windshield. They were plentiful.
Mohave Desert
Trains stretch for miles throughout the desert.
To give you an idea just how expansive California ranches can be, well, see for yourself.
*By the way, I believe our decision to relocate to California officially ended the drought. It rained today as hard as I've ever seen it rain anywhere on the East Coast. A true downpour. Flooding in the streets and surrounding areas…that kind of rain.
To further enhance our welcome back to California, we had a flat tire on the UHaul trailer (during the rain storm).
I hope our furniture arrives to a better welcome.
Still… We're back!
A few days ago several writers answered my call to help our grandson, Tyler, on his quest to compete in the World Kickboxing Association's North American Tournament 2014.
It was just 13 months ago when Tyler first began martial arts training. In the months since, he's won the Ohio state North American Grappling Association (NAGA) championship and the Abu Dhabi World Submission Fighting Championship. Tyler has also won several other competitions, including USKS Superstars and the Grand National 2013. In addition, he recently received a nomination to the 2013 USA Martial Arts Hall of Fame. He's scheduled to be inducted in the very near future.
Since Tyler is relatively new to the sport, rising so quickly to earn top awards, he hasn't been around long enough to secure the large sponsorships his competitors enjoy. Therefore, to help with the expense of traveling to and competing at the World Kickboxing tournament, Tyler, his family, and his coaches and trainers are actively seeking donors and sponsors.
So I had an idea…turn to the writing community. As a way to show my appreciation to donors, I've offered to run ads on this site for each person who contributes. A $50 donation receives four months of ad space for your book (normally, a $140 value).
I've always said that writers are some of the best people in the world, and here's more proof to back that statement. The writers below each donated to Tyler's tournament travel fund, and their ads and links are listed in the right sidebar of this page. Please do click the links to pick up a copy of their books. They appreciate your support, as do I.
*By the way, in case you're curious, this website receives thousands of visitors each day.
To the writers listed below, Tyler and I thank you from the bottom of our hearts. Your generosity means a lot to us.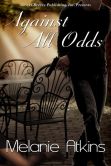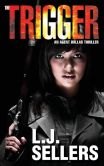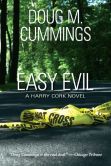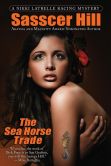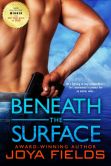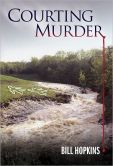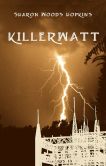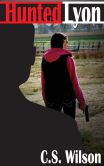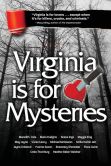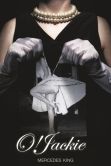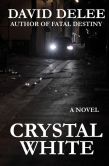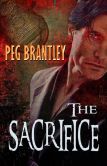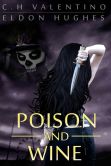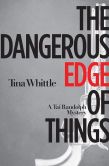 Ann Abel
*     *     *
Again, if you'd like to help out, you can do so by clicking either of the following links, and then contact me at lofland32@msn.com to have your ad placed here on The Graveyard Shift.
Paypal (The link to the left takes you to Tyler's website. Once you're there please scroll down for the Paypal link)
 Thank you so much. I appreciate your support, and I'll do my best to make you proud!
Tyler
How long does it take to become a champion mixed martial arts fighter? Three years? Five? Maybe even ten long and grueling years? Well, how about less than a year? That's right, last February (2013) one young man of the ripe old age of 11, walked through the doors of a martial arts school for the first time. Four months later he won the Ohio state North American Grappling Association (NAGA) championship in his age division. In the months following, he went on to claim top honors in numerous other tournaments and competitions, including the Abu Dhabi World Submission Fighting Championship.
What, you may wonder, is my interest in this now 12-year-old? Well, he just happens to be our grandson, Tyler.
I've been involved in the martial arts for many, many years (Aikido and Chin-Na), and I've trained numerous people, including police officers during their academy certifications. I taught rape and sexual assault prevention classes at a few colleges, and I've trained executive bodyguards. Denene and I once owned a gym where I taught classes. To help round out my knowledge of the arts, I trained in Tae Kwon Do for a while. Obviously, martial arts have been a part of my life and lifestyle for a long time.
Now, it is absolutely wonderful to see Tyler show such a great interest. He's truly dedicated to his training, hitting the mat seven days a week for three or four hours, or more, each day. He's always been one to go all out for whatever he decides to tackle.
Tyler's fortunate to have title-winning coaches and trainers in his corner. They spend many hours each week, helping and pushing Tyler toward his goals. His coaches are champion MMA fighters who know what it takes to win. More importantly, they insist that Tyler devote as much, or more, time to his schoolwork (he's an honor roll student).
Tyler and coach/trainer Ezrah Hines. Anyone recognize the name on Tyler's t-shirt?
Grappling is one of Tyler's favorites, and it seems to suit him just fine. I believe he's currently undefeated, winning most matches by tap-out.
An opponent "taps out" when he/she (yes, both males and females compete) has been placed in an inescapable submission hold. In other words, the pain is so intense that the fighter taps the mat or a portion of their body to signal they submit (give up).
Tyler (on his back in the above photo) locked his opponent's arm, forcing the wrist, elbow, and shoulder into an extremely unnatural and painful submission hold. With the pain too great to withstand, his challenger tapped out.
After fighting his way to the final match, Tyler (above left) locked in a rear naked choke, causing his opponent to tap out. The match lasted only 17 seconds.
A few of Tyler's other accomplishments include, to name a few:
– Kyu Championship – 1st place Forms, 2nd in Sparring
– 2013 USKS Superstars – 1st place Grappling, 1st Weapons, 1st Forms, 1st Sparring, 2nd Continuous Sparring
– Grand National 2013 – 1st place Grappling, 1st Weapons Forms, 1st Sparring, 1st Forms
– 2013 USKS – 1st place Sparring
– Superstars 2013 – 1st place Grappling, 2nd Sparring, 2nd Forms
– 2013 Clark County Ohio Open – Gold Medal Sparring, Silver Medal Weapons, Bronze Medal Forms
Tyler recently received a nomination to the 2013 USA Martial Arts Hall of Fame. He is to be inducted at an upcoming black tie banquet. Past honors have been presented by top names such as Chuck Norris, Ben (Superfoot) Wallace, Ken Norton, and Conan Lee.
Tyler's next major competition is the North American Kickboxing Championship later this month in Richmond, Va., where he'll be competing in kickboxing, MMA style fighting, no-gi jiu jitsu, and gi jiu jitsu.
And that brings us to this… The expenses associated with the Richmond event are, well, let's just say the trip is pretty doggone expensive. So, Tyler is asking for donations and sponsorships to help bring his dream of winning the nationals to fruition. If you would like to help out, please visit Tyler's Fundly page by clicking the link below (sponsors and donors will be listed as supporters on Tyler's website and future match apparel).
Every donation, no matter how much, would be a huge help and greatly appreciated.
Tyler and I both thank you!! And, if any of you are in the area that weekend we'd love to see you there.
https://fundly.com/wkausa-north-american-tournament-trip?ft_src=fbshare
Visit Tyler at http://tylerproffittmma.weebly.com/ (Paypal users can find a link here).
*In exchange for a donation of $50 you'll receive ad space (for four months) for your book here on The Graveyard Shift (see top right of this page).
 Here's a video of Tyler training, and during a few matches.
Officers C.M. Steel and I.C. Crooks parked their patrol cars in their side-by-side driveways. Both got out and stretched, obviously exhausted after working the graveyard shift. They'd been friends, co-workers, and neighbors for years. The rest of the community had been pleased to learn that the two officers bought homes in their subdivision, and as a bonus for the residents of Pelican Cove, the cops each had take home cars that would serve nicely as deterrents to potential burglars.
"What a night, huh?" said Officer Steel.
Crooks was busy unloading his gear bag and jacket from the passenger seat. "One of the craziest I've seen in a while," he said.
"The shirtless guy on the riverboat topped it all off," said Steel. "My money's on Bath Salts. What do you think?"
"Only thing I can think of that'd make a grown man shed his clothes, climb to the top of a boat, and then break off twenty-thousand-dollars worth of antenna's, fancy woodwork, trim, and glass and stuff," said Crooks. "Well, that and maybe PCP."
"His reason for doing it was what really got me," Steel said.
"I know. Just when you think you've heard it all, then this Bozo said he did all that damage to the boat because of the way it was looking at him. Imagine that. I can't wait to see the judge's face when the clown spouts off that as an excuse."
The two men started walking toward their respective homes. Steel stopped. "Wonder who broke into the cemetery and stole the body?"
"Got to be one of those voodoo freaks, don't you think?" Crooks said.
"Yeah, probably," Steel said. "Or someone planning to sell the remains to one of those Satanic cults, or something like that."
"Gives me the creeps just thinking about reaching into that mausoleum," Crooks said while simulating a shiver by shaking his head and shoulders. "Let alone pulling out a decomposing dead body and taking it home with you."
"Well, it takes all kinds to make this world go 'round. Without these freaks, you know, we'd be out of job."
"I suppose you're right," Crooks said. He stopped walking and set his bag down on the concrete. "Let me ask you something. Has your wife been getting a little squirrely lately?"
"Squirrely?"
"You know, hinting around that maybe you ought to consider finding another job. One that's not so…you know…"
Steel raised an eyebrow. "Dangerous?"
"Yeah, dangerous. Linda Mae got pretty upset when she heard about the shootout the other night, when the female officer was shot by that prick who stole the police car and led us all on that pursuit. She lit into me with both barrels when I got home. Yammerin' on about me going to work for her father on his shrimp boat, 'cause it's safer out there than it is running around the city chasing after gangbangers and crackheads."
"Yeah, I hear it from Wanda Sue about once every six months or so, but she knows police work is in my blood. Hell, I get a cut and I ooze blue." Steel patted his friend on the shoulder. "She'll simmer down. Just give her time."
"She reads too many news stories, Linda Mae, does. Every night it's, home invasions out the ying yang, armed robberies, kids shooting kids, hostages, drive-by shootings, officers getting hurt, bank robberies, armored car robberies, stabbings, and that young firefighter—a kid—that got shot and killed. The shooting on River Street last night. Oh, and that girl at the apartments…shot in the back, murdered in her own driveway, a college girl. And we still don't have any clues about that one…"
"Hey, no one said this was an easy job," Steel said to his shift partner. "We just do the best we can with what we've got. We try to stay safe, dodge a few bullets, shake off a knife wound or two, and go home acting like it was just another day at the office. The least they know the better off they are."
"I suppose you're right, C.M. Well, I'm gonna grab a short nap before court. I got that case where the guy was kidnapped and taken to the bank to draw out money while the suspect's partner held the victim's kid hostage."
A beat passed and Crooks said, "You know, I wonder if the tourists would still come if they knew all this crap went on in Savannah?"
Steel chuckled, then said, "That's why they don't mention the bad stuff in the brochures, my friend. As far as outsiders know, we're all about ghost stories, the Civil War, Spanish Moss, and a bucket load of 'y'alls, I reckon's, alligators, and southern belles."
"Oh, and Paula Deen. We can't forget about our very own Paula Deen the butter queen."
*Of course, Officer Steel and Crooks are fictional. Unfortunately, the crimes they worked—the murders, hostage situations, etc., are all very real and occurred recently, some as recently as this week. And, of course, Paula Deen is also a very real part of Savannah.
So y'all come to see us, ya' hear.