Oklahoma City – 87-year-old grandmother sues police for using a TASER on her while she was in bed hooked to oxygen. The elderly woman's grandson had called the police because he feared his grandmother was trying to end her life. So, when officers approached the woman she pulled a knife from under her pillow and refused to cooperate. Responding to her actions, one of the officers blasted granny with his stun gun.
Chicago – Former police lieutenant Jon Burge has been convicted of lying about the torture of 100's of suspects by officers under his command. Several victims of the brutal torture came forward to tell of their experiences that occurred from the 1970's through the 1990's. They accused officers of suffocating, shocking (with electrical current) and beating people until they said what the officers wanted to hear. The statute of limitations had run out on most of the crimes committed by the officers involved in the torture.
New York – Jan Fedarcyk has become the first female assistant director of one of the FBI's three largest operational field offices. The New York field division is the largest (Los Angles and Washington D.C. are the other two) in the country, with 2,000 agents and other employees.
Washington D.C. – The FBI has arrested 10 deep cover Russian spies who are accused of attempting to penetrate government policy-making circles and then relaying information to Russia.
Cedar Rapids – The city had trouble with drivers running red lights. To improve safety at intersections the city installed traffic cameras. Well, the cameras worked just fine. It seems they captured images of 26 patrol cars speeding and running red lights. Disciplinary actions have been taken.
Alexandria - A former priest and anger-management counselor has been sentenced to a year in prison for pulling a handgun on two U.S. Marshals. The man said he brandished the weapon because he thought one of the officers had made an obscene hand gesture toward him. In addition to the prison sentence the anger management counselor has been ordered to attend anger management classes.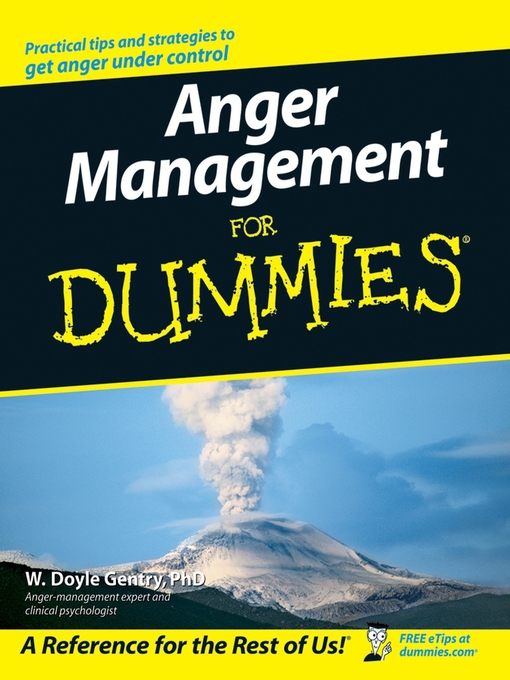 You won't see this dog curled up by the fire, or wagging its tail. But it will find a bone, lots of them. LABRADOR (Light-weight Analyzer for Buried Remains And Decomposition Odor Recognition) is a hand-held device developed by Oak Ridge National Laboratory (ORNL) senior researcher and forensic expert Arpad A. Vass. The unit is capable of "sniffing" decomposing bodies buried in graves as deep as 3.5 feet below the surface, which is actually about a foot deeper than the average clandestine burial site.
LABRADOR can not only pick up the scent emitted from a dead body, it can analyze that odor and tell the operator how much of it is present, something its four-legged counterparts cannot do. This added information can aid the searcher in pinpointing the precise location of the remains.
Vass says his device can also be adapted for  in other aspects of law enforcement, such as locating methamphetamine labs, explosives, and accelerants used in arson cases.
LABRADOR also has potential for military applications.
Arpad A. Vass
Vass' device is a steal at less then $1,500. Unfortunately, there's only one available. But, as soon as the legalities are ironed out I'm sure there'll be a LABRADOR in every forensic team's kennel.
Since LABRADOR is man-made (from common items right off the shelf) it's basically maintenance free. No feeding, no watering, no bathing, no walks, and no mess to clean up. Well, that's all fine and dandy, but can that bucket of bolts do this…
Now, which one would you rather have riding shotgun?
Forensics – the use of scientific testing to investigate crimes.
Digital Cameras – Digital cameras leave a "fingerprint" buried within in the pixels.
Each digital picture is overlaid with a unique pattern (fingerprint), or noise. These patterns can be traced back to the camera that took the photo.
Forensic dentistry - Sure, we all know forensic dentistry is used to identify John Doe victims, right?
But did you know that dental forensics is also used in dental malpractice and dental personal injury suits?
Wet surface fingerprinting – Since oil (from human skin) and water don't mix, it's possible to lift usable fingerprints from a wet surface, such as a vehicle that's been sitting out during a rain shower.
However, water spots can form after the surface dries, which can affect the quality of the prints.
Virtual autopsy – Multidetector computed tomography (MDCT) scanners have been used to examine both soft tissue and bone. Since radiation is not an issue for the dead, the machines can be utilized at the highest, most intrusive settings.
Pathologists use the scanners to study muscular-skeletal system, cranium, facial bones, spine, central nervous system, cardiovascular system, respiratory system, airway, pelvic organs, upper GI tract, foreignobjects, and even the victim's personal effects without ever opening the body bag.
Digitally enhancing photographs – Iodine fuming and Adobe Photoshop are a great team!
Gizmos and Gadgets image
The top image is of a print that was developed using iodine fuming. The lower image is the same print enhanced with Photoshop.
Hairspray – When making impression casts in sandy or loose soil, spray the area first with hairspray to hold it in place.
Have you ever passed through a town and thought it would be the perfect place for your protagonist to set up shop? Well, during a recent visit to coastal Georgia my imagination began working overtime, churning out crime scenes faster than literary agents can send boilerplate rejection letters.
I took a walk, poking around back streets and along the marshes and waterfront.
My mind conjured up images of dead bodies bobbing and rolling softly in the knee deep murky water, like pieces of driftwood riding the tide.
Massive oaks draped with tendrils of Spanish Moss stood guard at the entrance to an imaginary police station.
A ship's crew smuggled weapons and drugs inside a hold filled with freshly-caught shrimp, a pitiful attempt to confuse drug-sniffing canines.
Perhaps the undercover cop working onboard the shrimp boat was killed by smugglers. What better way to dispose of a body than to dump it among the reeds where hungry alligators lay patiently waiting for their next meal?
A father and son enjoy a summer day, fishing and crabbing. The sandy-haired freckle-faced boy snags "the big one," and reels in his catch, only to discover he's hooked a dead cop.
Or, a serial killer takes a new victim, one of the town's elderly, each day at sundown.
My mind continued to wander as I made my way through town. But the place seemed far too quiet and lazy to be the setting for a thriller. I figured there'd be no way danger could ever find its way into such peaceful surroundings. And then I stumbled across this…
…and I knew for sure that I'd found the setting for the next book. Now all I need to do is finish the revisions on the current one and get it back to my agent. And I really need to hurry. There's a killer on the loose in my mind, and he wants out, bad.
The Graveyard Shift extends our condolences to the families of each of these brave officers.
Sergeant Doug Weddleton, 52
Massachusetts State Police
June 18, 2010 – Sgt. Doug Weddleton was working a traffic detail at a construction site when a car illegally passed his parked patrol car. He stopped the vehicle and while handling the suspected drunk driver, a second intoxicated driver plowed into the first stopped vehicle, pushing it into Sgt. Weddleton.
He was transported to an area hospital where he succumbed to his injuries. Sgt. Weddleton leaves behind his wife and four sons.
Deputy Sheriff Caroline Green, 51
Richmond Virginia Sheriff's Office
June 19, 2010 – While leaving her assignment of guarding a prisoner at the Virginia Commonwealth University Medical Center on June 11, 2010, Deputy Caroline Green crashed her unmarked police car into the side of one of the center's buildings. She succumbed to her injuries one week later after undergoing several operations.
Deputy Sheriff Dean Ridings, 52
Spotsylvania County Virginia Sheriff's Office
June 19, 2010 – Deputy Sheriff Dean Ridings was killed in a boating accident while on marine patrol. A large wake overturned the police boat throwing Deputy Ridings overboard. He was knocked unconscious after hitting his head on the boat during the accident. Deputy Ridings was transported to the hospital where he succumbed to his injuries. He leaves behind his wife, two sons, and three grandchildren. Both of Deputy Ridings' sons also serve as deputies with the Spotsylvania Sheriff's Office.
Officer Craig Shaw, 37
Lancaster Texas Police Department
June 20, 2010 – Officer Craig Shaw was shot and killed on Father's Day while responding to a shots-fired call at an apartment complex. A man had been murdered at the housing unit and when officers approached the shooting suspect he turned and fired, killing Officer Shaw. The suspect, the son of newly appointed Dallas Police Chief David Brown, was killed by officers during the shootout.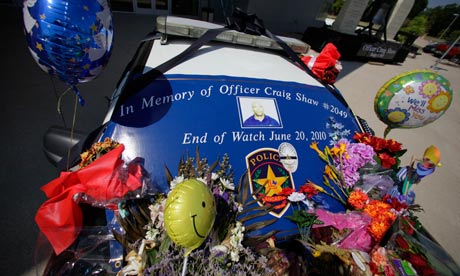 Officer Shaw is survived by his wife and two children.
Officer Philip Ortiz, 48
California Highway Patrol
June 22, 2010 – Officer Phillip Ortiz died as a result of injuries he received in a traffic accident on June 9, 2010. Officer Ortiz had stopped a vehicle and was issuing a traffic summons when a car attempted to pass on the shoulder at a high rate of speed. The passing vehicle struck the officer and the stopped vehicle. Officer Ortiz was pinned in the wreckage and had to be extricated by emergency crews.
Officer Ortiz is survived by his wife, parents, and sisters.
LANow images
Deputy Sheriff Melissa Powers, 36
Monroe County Sheriff's Office
June 22, 2010 – Deputy Sheriff Melissa Powers, a mother of two, died in a single car traffic accident while searching for another deputy who was not responding to his radio. Deputy Powers was driving on a rain-slick highway with lights and siren activated when she lost control of her patrol car and crashed into a tractor trailer. Rescue workers extricated her from the car and transported her to the hospital where she succumbed to her injuries. Deputy Powers leaves behind a son and daughter, her parents, and her husband who is a police detective.
Deputy Sheriff Richard Daniels, 27
Twiggs County Georgia Sheriff's Office
June 22, 2010 – Deputy Sheriff Richard Daniels was killed at approximately 1:30 a.m. when a large oak tree fell across the roadway, ripping off the top of his patrol car.
Deputy Daniels leaves behind his wife and his infant daughter.
Macon Telegraph images
Police officers are trained to protect lives and property. They're skilled drivers, shooters, and fighters. They know how to arrest, how to testify in court, and how to collect evidence. They're calm and cool when facing danger. And they're protective of other officers. But how about after transitioning from wearing a uniform to plainclothes? How do detectives prepare for danger? After all, they don't have the luxury of wearing all that fancy, shiny gear that's worn by patrol officers. Here's a few safety tips for the detectives in your stories.
1. Shoes
We've all heard the old saying, "Never bring a knife to a gun fight," right? Well, the same is true for shoes. Detectives should never, ever wear fancy, expensive shoes to that same battle. Why not? Because shoes such as the $1,500 leather-soled A. Testoni pictured above offer zero traction during a fight, or while running. Remember, sometimes it's necessary to retreat in a hurry, and you certainly want your protagonist to make it to page 325. Detectives should always wear lace-up shoes that do not have all leather soles. And female detectives should never, ever wear heels.
2. Handcuffs
TV investigators are often seen with handcuffs looping over their waistbands, with one cuff inside the rear of the pants and the other flopping around the outside. This is not an acceptable method for carrying handcuffs. They should always be secured in a holster of some type, such as the one pictured above. Carrying them improperly is an invitation for a bad guy to grab them and use the cuffs as a weapon against the officer.
The ratchet end of the cuff (the hook-like part hanging down in the image above) makes for an excellent weapon. Imagine an offender swinging the cuff, catching an officers cheek and ripping the flesh away. It's happened.
3. Pistols
Carrying a loaded firearm tucked into the rear waistband without a holster is a definite no. For starters, the weapon is not secure and could easily slip down inside the pants, which could be difficult to retrieve during an emergency. And an unsecured weapon is easily taken by an offender during a scuffle. But even worse, it would be downright embarrassing to have to fish your gun out of your pants while standing in line at the bank. So wear a holster. There are several designs specifically for plainclothes and undercover officers. For example, the Pager-Pal:
4. Vests
I know this like beating a dead horse, but ALL officers, including detectives should wear their ballistic vests. Wearing a suit and tie does not prevent an investigator from encountering dangerous people with guns. Suit jackets and shirts can be cut to allow a vest underneath (male and female). Or, if worn on the outside of the shirt during a known "situation", but under the jacket, be sure the carrier portion of the vest is white and then wear the tie over the vest. That way the vest will sort of look like a shirt from a distance. The few seconds of, "What the hell is he wearing?" may allow the detective to get close enough to make the bust before the bad guy realizes the person approaching him is not just fashion-challenged.
And tuck the tail of the vest inside the pants, like a shirt tail. It's there for a reason! Never roll it up under the vest. Doing so allows the vest to ride up, exposing vital organs.
5. Badges
Plainclothes officers should always display their badges near the shooting hand while their weapons are drawn. People have a tendency to focus on a gun instead of the ID. Therefore, they may not realize the man with the gun is indeed a cop. This includes other officers who may think the good guy is one of the bad guys who then may shoot one of their own before realizing their little boo boo.