The Graveyard Shift extends its condolences to the families of each of these brave police officers.
Deputy Sheriff Kory Dahlvi, 29
Vilas County Wisconsin Sheriff's Department
April 26, 2010 – Deputy Kory Dahlvr was responding to assist another officer when the driver of dump truck, 49-year-old James Peontke, pulled in front of the deputy's patrol car. Deputy Dahlvr was killed in the crash.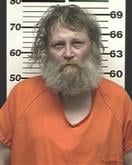 James Peontke, the driver of the dump truck, was charged with operating while intoxicated.
Cherri Dahlvr, Deputy Dahlvr's mother, said, "I can remember him saying to me, 'Mom, if something happens to me on the job, just remember, I was doing what I wanted to be doing."
Deputy Sheriff Ian Michael Deutch, 27
Nye County Nevada Sheriff's Office
April 26, 2010 – Deputy Ian Deutch was shot and killed while responding to a domestic dispute at an area casino. The suspect opened fire with a high-powered rifle, striking the deputy three times in the abdomen. Each of the rounds penetrated his vest. Deputy Deutch had just returned from a deployment to Afghanistan with his National Guard unit. This was his second day back on the job.
Officer Rodney Holder, 50
Abilene Texas Police Department
April 29, 2010 – Officer Rodney Holder was killed in an automobile accident while attempting to stop a speeder. Another vehicle struck his motorcycle as he entered an intersection.  Officer Holder leaves behind his wife, daughter, and a son.
An Abilene police officer carries Officer Holder's  helmet away from the scene of the crash.
Officer Bryan J. Durman, 27
Lexington-Fayette Kentucky Urban County Police Department
April 29, 2010 – Officer Bryan Durman was investigating a loud music complaint when he was struck by an SUV. The driver of the vehicle, Glen Doneghy, slowed down, but fled the scene. Officer Durman was killed in the accident. The suspect was later arrested after a standoff with police.
Glen Doneghy was charged with first-degree murder and numerous other charges.
Thanks to ODMP. ReporterNews photos.
Dallas, Texas – Jose Corona is accused of decapitating his wife with a chainsaw. Police discovered two chainsaws at the scene. Both power tools were covered in blood and human tissue, and one was still running. So is Jose Corona.
Accused murderer Jose Corona
Lexington, N.C. – Arthur Mims led S.C. police on a 100 mile chase on Interstate 85 from South Carolina to Davidson County, N.C., where he held police in a 3-hour stand off. That section of highway (north and southbound lanes) was closed while police negotiators attempted to talk Mims into surrendering.  Instead of giving up, the man who'd shot his wife to death, fired a bullet into his stepdaughter's face, and then set their house on fire, drank a gallon of bleach while police stood nearby. Finally, after vomiting copious amounts of blood, Mims asked for a bottle of water in exchange for his surrender. Officials say Mims was arrested without incident. I guess they didn't consider the chase, the bleach, the twenty-two police cars from two states that were involved in the pursuit, and shutting down a major highway for three hours during commute time, worth mentioning. Mims remains in the hospital.
Mims is seen in red shirt with hands cuffed behind his back.
Wilkinsburg, Pa. – Police say a 3rd grader is accused of passing out bags of heroin to fellow grade-schoolers. The child was in possession of between 50 and 60 bags of the suspected drug. Each package was labeled "Trust Me."
Detroit, Mi. – Remember the case involving militia members who wanted to kill police officers? Well, apparently the FBI is having trouble remembering them. When lead agent Leslie Larsen took the stand during the bond hearing she often stated that she couldn't remember many of the specific details of the case, she hadn't listened to the undercover recordings, she wasn't sure if any of the weapons seized during the raid were illegal, and that she hadn't reviewed all the case files. She said these things AFTER the federal judge told the agent she had a week to prepare. Agent Larsen was asked if the head of the militia had ever instructed anyone to make a bomb. Her answer was, "I can't fully answer that question."
Accused militia members
Lake George, N.Y. – Seventeen years ago, Patrick Penders engaged in a shootout with police officers from the state police and sheriff's office. He served 6 years in prison for that incident. This week Penders decided to fire shots into the home of a female friend and then lead police on a brief pursuit that again ended in a shootout with officers from the state police and county sheriff's office. One of Pender's .357 rounds grazed a sheriff's sergeant, a wound that required 18 stitches. Another sergeant was shot, but his vest stopped the bullet. Police then terminated the threat. The incident will not replay in another 17 years.
Jeffery Deaver is the award-winning author of 25 novels that sell in 150 countries, are translated into 25 languages, and appear on bestseller lists around the world. Two of those novels became films: The Bone Collector, a Universal feature film starring Denzel Washington and Angelina Jolie; and A Maiden's Grave, an HBO movie starring James Garner.
The Main Event
At the 13th Southeast "Writer's One Day, Low Pay, No Frills Skill Build" in High Point, NC, Saturday, May 1, 2010, Deaver will present a fascinating workshop "People Don't Read to Get to the Middle: Writing a Page-turning Thriller." (The Sampson Independent)
The Opening Act
I'll be kicking off the Saturday program with an all new presentation of CSI Don't Think So, a fun look at the errors in police procedure and forensics on popular TV shows such as Castle, CSI, and one of my all-time favorites, The Andy Griffith Show. Yes, I will be discussing cordite and three-hour DNA testing.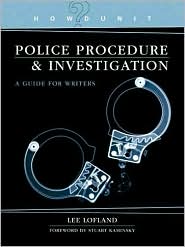 Act III
Chris Roerden, author of of award-winners Don't Sabotage Your Submission and Don't Murder Your Mystery rounds out this mysterious trio with "Showing vs. Telling: When To Use, and How the Writer's Voice Affects Publication."
The three of us will end the day with a panel where we'll answer audience questions.
This is an event you won't want to miss!
Books will be available for sale and autographing. Doors open at 8:30 AM, close at 6:00 PM. Cost is $28 for the entire day. The program is co-sponsored by the High Point Public Library and the Sisters in Crime Murder We Write Triad Chapter. For details and to receive a registration form, please email skillbuild@aol.com (and put "May 1″ in subject line).
This action-packed event takes place at the High Point N.C. Public Library, 901 N. Main St., where registration forms may also be picked up—but if advance reservations exceed capacity, attendees whose registrations are received before April 26 will be informed of an alternate High Point location. Registration, with the form and a check for $28 payable to Market Savvy Books, may be mailed to P. O. Box 16265, High Point, NC, 27265.
Dr. Katherine Ramsland has published 37 books, 16 short stories, and over 900 articles. She is professor of forensic psychology and criminal justice at DeSales University, and her latest books are Inside the Minds of Sexual Predators and The Forensic Psychology of Criminal Minds.
A Century of Female Cops
Just in time for the centennial commemoration of female police officers, historian Allan T. Duffin has published History in Blue: 160 Years of Women Police, Sheriffs, Detectives, and State Troopers (Kaplan). While there's dispute over whether the first actual female police officer was Alice Stebbins Wells in 1910 in California or Aurora "Lola" Baldwin in 1908 in Oregon, it's close enough to recognize the accomplishments of both. During this time, Duffin shows, there were movements in a number of large cities to expand the law enforcement functions of competent females.
While Francois Vidocq in Paris actually gave women their first shot when he employed them around 1811 as paid undercover operatives, America wasn't quite as progressive. Right around the time when Edmond Locard was establishing the first private crime lab (also in France), America was reluctantly recognizing female police officers. However, this was thanks mostly to pressures from women's organizations, not to men. It's rather disheartening to see how frightened these supposedly brave men were of females entering their domain. They tripped them up in many different ways, ridiculing them, challenging them, undermining them, depriving them of needed equipment, limiting their range of powers, and even prohibiting training. However, this mean blue line is the single pathetic thread running through this otherwise enlightening tome.
The movement began when religious women entered penal institutions to offer comfort and religious training to female inmates. By the 1840s, the role had evolved into that of prison matrons, who took on the care of female, mentally ill, and juvenile prisoners. In 1893, police widow Marie Owens was given the title, "patrolman" although she never wore a uniform or walked a beat. Since pensions were nonexistent, this designation provided for her after her husband died. But things were changing. During the first decade of the twentieth century, self-empowering women's groups exerted pressure to give females in law enforcement real duties.
Duffin, an adjunct professor of American history and a television producer, discusses their ongoing battle for equal rights and recognition. The subject grabbed his attention while working on a documentary about the first women in the Army's MP corps. To his surprise, he found little beyond academic tomes about female cops and that, until about 1970, women comprised only about 1% of the entire police force. "More people need to read about this," he thought.
He looks at the story from several angles, specifically assumptions made about male and female abilities. He also explores the tools and technology involved, and provides rare photographs of pioneers, such as NYC's Mary Shanley, who intimidated pickpockets, and Captain Edna Pickton, who tested a bulletproof vest – by wearing it! There's a great photo of women in long dresses and stylish hats going through weapons training.
Unfortunately, women had to repeatedly fight for the right to go on patrol, even if their capabilities were superior to males, simply because the men in charge did not believe them (or didn't want to look foolish by hiring a woman). For example, in 1912 Lillie Williams, a dexterous bicyclist and motorcyclist with seven competition medals, applied to become the first female motorcycle cop. She could also ride a horse, swim, and fence. "I just want a chance to prove myself," she said. She even offered to pay for her fuel. (Duffin fails to say whether she got her wish.)
Despite their skills and ambitions, most women allowed into police work were assigned the "morals beat." They walked around looking for compromising situations, such as a sexually suggestive stage play or a place where young girls wore too much make-up. (Truly, policewomen had to compare girls going into restrooms at the Newark train station to what they looked like coming out, and tell them to go back and wash their faces.) They also acted as social workers.
However, there were dangers, to be sure. In one situation in Manhattan, Mary Hamilton was told to escort a delusional woman to her home. On the subway, the woman pulled a gun and declared that she would commit suicide right then and there, and would take Hamilton with her. Thinking fast, Hamilton agreed that dying was a good idea, but thought they should do it in a more appropriate place, with poison rather than a gun. The woman went along with her, which bought her time to get some help.
This same officer was also the butt of a hazing ritual which involved a corpse, but she turned it around and made a name for herself as a pioneer in fingerprinting. However, when she tried to fingerprint a gorilla as a publicity stunt, she paid a price.
Television shows in the 1980s played no small part in making female cops more socially acceptable. Cagney and Lacey was the first semi-realistic show, offered on CBS, although the show's producers had to replace one actress with the more feminine Sharon Gless. As more shows featured female cops, they gained a harder edge and viewers accepted it. This exposure, along with some bestselling novels, helped to open doors for women who wanted to be cops.
Although harassment and discrimination remain, lawsuits have forced changes that in turn have influenced social views. More than two-thirds of today's male students in criminal justice programs support female officers, more male officers accept females as partners, and new female academy graduates take up rigorous assignments, including SWAT training.
Some agencies make a point to recruit and promote women, and there are now many more national and international organizations that educate and support them. Although female representation in law enforcement remains small, it has grown. A good way to celebrate would be to read a book like History in Blue and get acquainted with what woman in policing have accomplished.
D.C. Police Chief Cathy Lanier
Twelve policewomen graduate the L.A. academy in 1957. Their pay ranged from $440 – $516 per month. Each policewoman was issued a .38 caliber snub-nosed revolver and was promptly assigned to work as a jail matron, or to the juvenile detail.
April 24, 2010 – Detective Carlos Castillo, a Miami-Dade police officer, was working on a robbery intervention detail when he encountered 33-year-old Michael Paul Robertson, Jr. and 25-year-old Monica Rene Banks (pictured above). The two were in a car stopped by Detective Castillo. The event should have been what most civilians call a routine traffic stop.
At the time of the traffic stop the detective had no knowledge that Robertson was wanted for shooting a gun during an argument with the mother of his child. But things escalated quickly. Robertson suddenly fled on foot leaving his girlfriend behind. Castillo managed to grab and cuff Monica Banks and then called for back up to help capture Robertson.
Help arrived and began to search for the wanted Robertson. Detective Castillo remained at the scene with his prisoner, Monica Banks.
Police set up a perimeter and searched all vehicles in the area.
During the wait, Robertson circled back to where Detective Castillo held Banks, crept up behind the detective, and struck him in the back of the head with a cinder block. The blow was so severe that the block broke into pieces. The detective fell and Robertson then began to repeatedly kick Castillo in the head and chest. Then the thug got behind the wheel of the officer's unmarked Dodge Charger. But, before using Castillo's car to escape, he ran over the detective's crumpled body several times.
Police initiated a huge manhunt (16 agencies participated in the search) for Robertson, who eventually turned himself in to officers. Robertson was charged with attempted first-degree murder, robbery/carjacking, aggravated assault with a firearm, and possession of a firearm by a felon. Banks, who stood by and watched the assault, was charged with accessory to attempted murder and attempted first-degree murder. Also arrested was Robertson's 51-year-old father, Michael Robertson, Sr. He was charged with assault on a police officer. It's unclear if his arrest was related to the event involving his son.
Michael Robertson, Sr.
Remarkably, Detective Castillo survived the ordeal in spite of several broken ribs, injury to his brain, internal bleeding, damage to several organs, spinal injury, and numerous skull fractures. He is in critical, but stable condition, and has undergone several surgeries since the assault.
Darien, Ga., a quaint fishing village is home port for these shrimp boats. Each day, each boat travels three miles off shore in hopes of netting at least 400 lbs of the shellfish, their break-even point. Sadly, the poundage decreases every year. Yesterday, one crew brought in only 200lbs.
Traveling north on highway 17 from Darien you'll pass the Federal Law Enforcement Training Center (FLETC).
FATS training at FLETC
And finally, you arrive at St. Simons Island, a truly magical place.