The Graveyard Shift extends its condolences to the families of each of these brave police officers.
Deputy Sheriff Kory Dahlvi, 29
Vilas County Wisconsin Sheriff's Department
April 26, 2010 – Deputy Kory Dahlvr was responding to assist another officer when the driver of dump truck, 49-year-old James Peontke, pulled in front of the deputy's patrol car. Deputy Dahlvr was killed in the crash.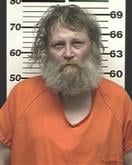 James Peontke, the driver of the dump truck, was charged with operating while intoxicated.
Cherri Dahlvr, Deputy Dahlvr's mother, said, "I can remember him saying to me, 'Mom, if something happens to me on the job, just remember, I was doing what I wanted to be doing."
Deputy Sheriff Ian Michael Deutch, 27
Nye County Nevada Sheriff's Office
April 26, 2010 – Deputy Ian Deutch was shot and killed while responding to a domestic dispute at an area casino. The suspect opened fire with a high-powered rifle, striking the deputy three times in the abdomen. Each of the rounds penetrated his vest. Deputy Deutch had just returned from a deployment to Afghanistan with his National Guard unit. This was his second day back on the job.
Officer Rodney Holder, 50
Abilene Texas Police Department
April 29, 2010 – Officer Rodney Holder was killed in an automobile accident while attempting to stop a speeder. Another vehicle struck his motorcycle as he entered an intersection.  Officer Holder leaves behind his wife, daughter, and a son.
An Abilene police officer carries Officer Holder's  helmet away from the scene of the crash.
Officer Bryan J. Durman, 27
Lexington-Fayette Kentucky Urban County Police Department
April 29, 2010 – Officer Bryan Durman was investigating a loud music complaint when he was struck by an SUV. The driver of the vehicle, Glen Doneghy, slowed down, but fled the scene. Officer Durman was killed in the accident. The suspect was later arrested after a standoff with police.
Glen Doneghy was charged with first-degree murder and numerous other charges.
Thanks to ODMP. ReporterNews photos.
Dallas, Texas – Jose Corona is accused of decapitating his wife with a chainsaw. Police discovered two chainsaws at the scene. Both power tools were covered in blood and human tissue, and one was still running. So is Jose Corona.
Accused murderer Jose Corona
Lexington, N.C. – Arthur Mims led S.C. police on a 100 mile chase on Interstate 85 from South Carolina to Davidson County, N.C., where he held police in a 3-hour stand off. That section of highway (north and southbound lanes) was closed while police negotiators attempted to talk Mims into surrendering.  Instead of giving up, the man who'd shot his wife to death, fired a bullet into his stepdaughter's face, and then set their house on fire, drank a gallon of bleach while police stood nearby. Finally, after vomiting copious amounts of blood, Mims asked for a bottle of water in exchange for his surrender. Officials say Mims was arrested without incident. I guess they didn't consider the chase, the bleach, the twenty-two police cars from two states that were involved in the pursuit, and shutting down a major highway for three hours during commute time, worth mentioning. Mims remains in the hospital.
Mims is seen in red shirt with hands cuffed behind his back.
Wilkinsburg, Pa. – Police say a 3rd grader is accused of passing out bags of heroin to fellow grade-schoolers. The child was in possession of between 50 and 60 bags of the suspected drug. Each package was labeled "Trust Me."
Detroit, Mi. – Remember the case involving militia members who wanted to kill police officers? Well, apparently the FBI is having trouble remembering them. When lead agent Leslie Larsen took the stand during the bond hearing she often stated that she couldn't remember many of the specific details of the case, she hadn't listened to the undercover recordings, she wasn't sure if any of the weapons seized during the raid were illegal, and that she hadn't reviewed all the case files. She said these things AFTER the federal judge told the agent she had a week to prepare. Agent Larsen was asked if the head of the militia had ever instructed anyone to make a bomb. Her answer was, "I can't fully answer that question."
Accused militia members
Lake George, N.Y. – Seventeen years ago, Patrick Penders engaged in a shootout with police officers from the state police and sheriff's office. He served 6 years in prison for that incident. This week Penders decided to fire shots into the home of a female friend and then lead police on a brief pursuit that again ended in a shootout with officers from the state police and county sheriff's office. One of Pender's .357 rounds grazed a sheriff's sergeant, a wound that required 18 stitches. Another sergeant was shot, but his vest stopped the bullet. Police then terminated the threat. The incident will not replay in another 17 years.